This article is for Android users who want to setup Alexa on Triby. If you are an iOS user please read this article.
​​
Click on "Language and input"
​​​​
Set your mobile in English or German (United Kingdom or Germany) depending where you are located
​
​
Click on the three dots on the top right side
​
​
Click on "Settings" or "Einstellungen" (in German)
​
Select your Triby or its given name
​
​
Click on "Sign into Amazon"
​
Enter your credentials and click on "Sign in"
​
​
After signing in, you will be able to use Alexa and its features
​​
Depending on your previous choice (to have "Tap to Talk" mode enabled or disabled) please say "Alexa" clearly and ask your first question. Alexa is activated if you can see its logo on the top left on the Triby screen
​
If you activated "Tap to Talk", in order to use Alexa you must press the button located on the right side of Triby. If "Tap to Talk" is activated you will see an icon of a micro on the top left of the Triby screen
​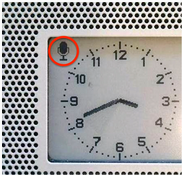 ​